Industrial Services is a one-stop mailing service for all your mailing needs. We handle mailings of any size and specialize in making the impossible possible. Let us fulfill your next large mailing. Whether your mail is going standard bulk rate or first class, we work with you to ensure you pay the lowest postage possible. Contact us online to get a free quote today!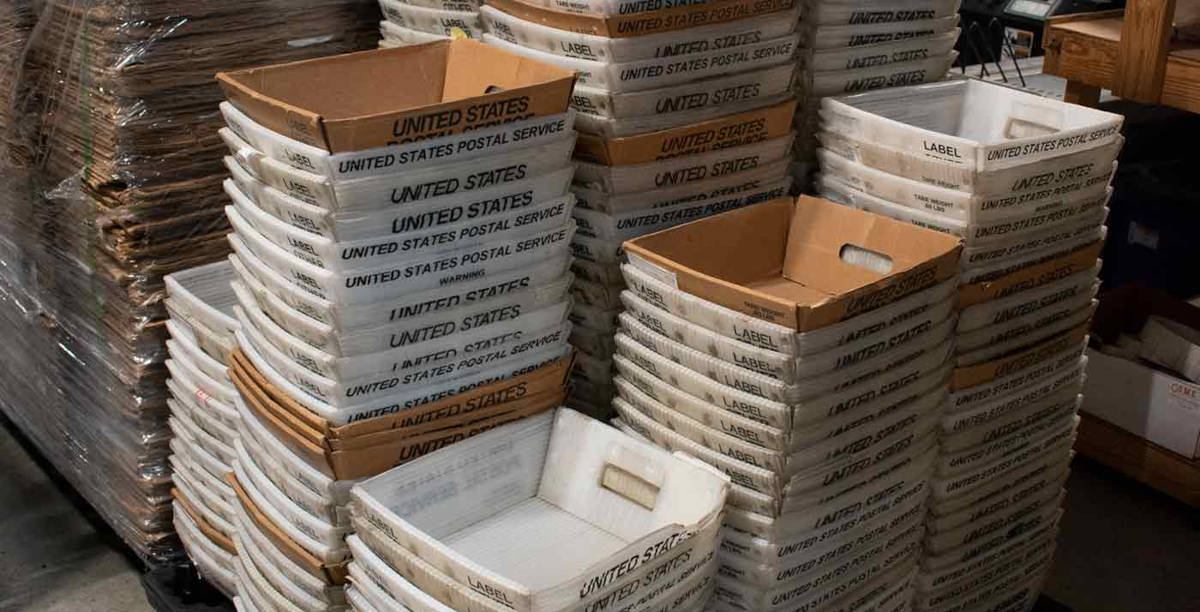 We specialize in keeping up with the latest prices and regulations for the USPS, so you can rely on us to help you get your mail out on time and at the lowest postage rate available. Our services include (but are not limited to):
Data Services

Service USPS mail tracking
DSF/Walk Sequence
Addressing Options

Mail Services

Folding
Sorting
Tabbing
Stamp Affixing
Sticker/Coupon Affixing
Labeling
Hand Assembly
Direct Address Labeling
Laser Printing
Ink Jetting
9″ x 12″ Jumbo/Standard Inserting
Fulfillment
Sales kits
Nesting
Shrink-wrapping
Poster rolling
Poly bagging
Taping
Looking for a personal mailer?
Life can be hectic. Let us help. While online shopping is convenient, online returns are not. Let us take that stress from you and mail your next return via UPS. Since we have plenty of boxes and packing paper, it's no problem for us to take care of this for you. Just bring the item and the return shipment label you get from the vendor and we'll take care of the rest.
Are you an online seller who struggles to package your sales and get them shipped? We'd love to partner with you. Not only do we make daily trips to the post office, but Industrial Services is a UPS shipping hub and we are eager to help. Let us fulfill your shipments and let you spend more time creating.
Contact us online to get a free quote today or call us at (423) 339-3924.